Chancellor's Message
| Post date: 2013/05/7 - 20:03 |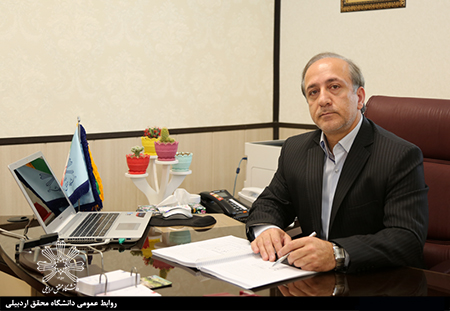 In today's rapidly changing world, the advancement and development of both Faculty and Students are paramount to be at par with the modern lines. In this connection, well-equipped and fully furnished infrastructure both for the students and for the faculty members are the needs of the day to achieve the desired results.

UMA has been transformed over the past decade. As we approach the University's 40th anniversary this year (2018), we can be truly proud of our recent success. The impact of our teaching and research is now recognized around the world, in particular in our consistent rise in international rankings. In strengthening our position as a research-led university with global reach, we must retain the unique values that defining UMA. Enriched by a talented and diverse team of staff, we are committed to delivering excellence and creating equality of opportunity, through a spirit of partnership. Working together with determination, confidence and ambition, we can look forward to the many exciting opportunities that lie ahead of us over the next years.
For any university, the structure of excellence lies in the transitional abilities of its faculty and its facility. I'm always in awe of the efforts that our academic board puts in to develop the team of subject matter experts at UMA. My faculty colleagues understand our core vision of empowering our future generation to be ethically, morally and intellectually elite. They practice the art of teaching with a student-cantered and transformational approach. The excellent infrastructure at the University, both educational and extra-curricular, magnificently demonstrates the importance of ambience in facilitating focused learning for our students.
"Our prime motive here is not only to develop technocrats and managers but professionals with human values who make noteworthy contributions to the society and our nation."
Rapid changes in society have left a profound impact on the role universities will be playing in future.
Students are at the heart of all we do. Their ultimate success is the focus of some important news I want to share with you. We all want students to have the best possible educational experience, which means we must provide institutions with the resources they need to enhance student success opportunities and recruit and retain top faculty.
Our first commitment is – and always will be – to our students. This commitment to delivering excellent academic and developmental opportunities for our students informs all our decision-making. It involves ensuring our students are challenged and intellectually stimulated by academic staff at the frontiers of research as well as creating a learning environment that enhances student interaction and engagement and enriches their leadership potential.
Over the past 40 years, we have achieved national leadership and growing international recognition for the quality of our research in our priority areas. With this growing profile, we will continue to pursue an ambitious internationalization agenda. Over the lifetime of this Plan, we will maximize the potential of our research to have global impact and significantly enhance our international profile. We aspire to be one of the best universities by 2020, attracting the best students, instructor and researchers, and creating a network of relationships of substance that span the globe.

Professor. Aziz Habibi Yangjeh
---