| Post date: 2022/12/13 - 10:52 |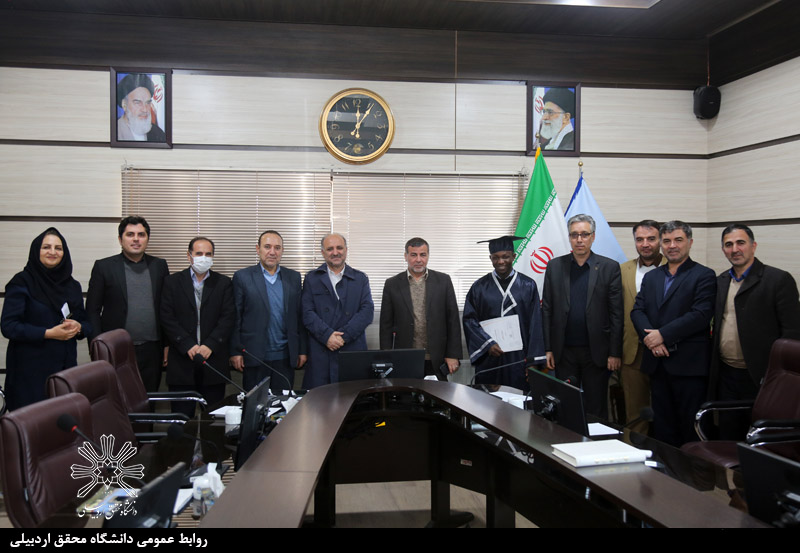 The first foreign tuition-paying student of the University of Mohaghegh Ardabili graduated in the field of rehabilitation counseling at the master's degree.
According to the public relations report of the university, Esmail Chamani 'the Chancellor of the University of Mohaghegh Ardabili', on December 21, at the meeting of the Board of Directors of the university, while congratulating the foreign student on his graduation, announced the necessary plans to attract foreign students to this university and said: creating the necessary infrastructure to attract the maximum number of foreign students is underway.
He considered it very important to pay attention to scientific diplomacy at the level of the country and the University of Mohaghegh Ardabili and added: The Islamic Republic of Iran, as a country that has a high level in the field of science and technology and a suitable academic capacity to attract foreign students, can be one of the considerable part as a serious destination for foreign students.
Dr. Rezvan Shaddel, the head of the scientific and international Affairs of the University of Mohaghegh Ardabili, also emphasized the expansion of scientific cooperation between the Islamic Republic of Iran and Nigeria and announced the recruitment of 12 new foreign students from the neighboring countries to study at this university.
Ebrahim Abdallahi Asukuti, a graduate of the Rehabilitation Counseling Master's degree at the University of Mohaghegh Ardabili from Nigeria, while appreciating the services of the university during his 2 years of study in this university, spoke about his life and study experiences in this university.
It should be mentioned that Ibrahim Abdullahi Asukuti, a graduate of Mohaghegh Ardabili University's rehabilitation counseling program, was awarded his degree by Professor Esmaeil Chamani the chancellor of this university.
---