| Post date: 2020/08/4 - 13:32 |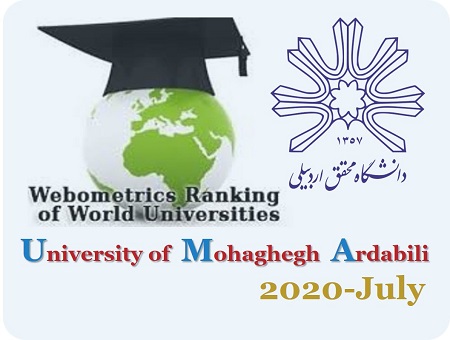 According to the university's public relations report, Dr. Abolfazl Bezaatpour, the Vice-Chancellor for Research & Technology of the University of Mohaghegh Ardabili, announced this news: in the latest webometrics ranking of the world's universities (July 2020), the University of Mohaghegh Ardabili with 215 rankings upgrade in the world and 6 rankings in Iran, set in the position of 2300 Global and 44 in the country.



He added: Among the universities affiliated to the Ministry of Science, Research and Technology, The University of Mohaghegh Ardabili is higher than Isfahan University, Sahand, Allameh Tabatabai, Shahed, Shahrekord, Arak, Yasuj, Ilam, Khorramabad, Tabriz University, Shiraz University of Technology, Sistan and Baluchestan, Qom, Golestan, and etc. ranked 29th.
---