| Post date: 2019/07/2 - 13:35 |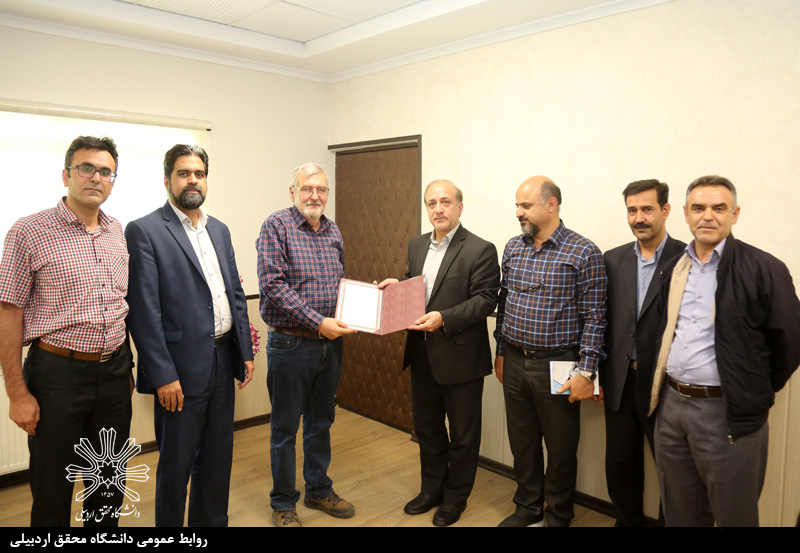 The Second Distinguished & Honorary Professor at the University of Mohaghegh Ardabili was introduced

On June 4-7, 2019, Prof. Yurgen Herzuk, the faculty member of Dusseldorf, visited UMA for holding scientific workshop on "Mathematics" and attending at thesis presentation of a PhD student. During his 3 days stay in the university, he meets with administrative staff and faculty members of Mathematics Department to talk about the currently running exchange programs and to discuss about future ideas and opportunities for further academic cooperation.
Prof. Dr. Aziz Habibi - Yangjeh, the chancellor of the University of Mohaghegh Ardabili, in this event, appointed Prof. Yurgen Herzuk as the second Honorary & Distinguished professor of the university.


---