| Post date: 2017/12/19 - 10:20 |
The academic members of the University of Mohaghegh Ardabili visited the top Georgian Universities on December 3-8, 2017.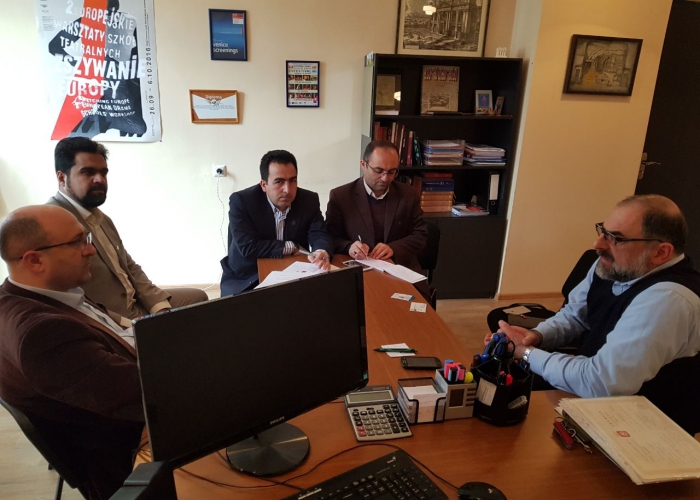 As reported by Public Relations of the University, Associate Professor Mohammad Taghi Alebrahim, the head of expedition team announced the team including Associate Professor Dr. Tarahhom Mesri, the vice-chancellor for Academic and Graduate Studies of the university, Associate Professor Dr. Mehdi Davari, the head of scientific communication with society, industry and entrepreneurship, and the Director of Scientific and International Affairs, Dr. Mohammad Taghi Alebrahim, visited Georgian Universities for evaluating their universities.
He added, in this journey the delegates of UMA had a meeting with the rectors of Public, National and Non-profit Georgian Universities and also the Director of Georgia Ministry of Science and projects manager.
He outlined, during the five days visit; the educational and research facilities of the Georgian universities were examined according to the components of the Department of General Affairs of Graduate Students of the Ministry of Science, Research and Technology.
It is noted that University of Mohaghegh Ardabili has been selected by the Ministry of Science, Research and Technology for considering the expansion of cooperation between the universities of two countries.
---